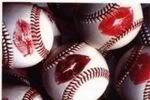 Yes kiddies, it's that time once again. The sun is shining, the daffodils are in bloom, and hope springs eternal for baseball fans around the world. Yes indeedy, today is
Opening Day
. The one day a year that Wendy actually allows herself to hope that maybe
this
year will be different. Maybe this is the year the
Detroit Tigers
won't leave me alone in the dark, quietly sobbing into my pillow, while My Man scurries around the Bat Cave kitchen hiding all our cutlery.
Last year was rough. What with our late season
Epic Collapse From Hell
and
losing the tie-breaker to the Twins
.
Then just to drive the knife a little further into my back, the Tigers decided
to trade my fantasy boyfriend
, Curtis Granderson to....
The Yankees
.
My father
called me at work
when that news broke. Seriously. That's how bad it was.
However, having watched a few spring training games, and this being the first official day of a brand spankin' new season, I allow myself a few moments to hope. Just a few moments, on Opening Day, to wax poetic and spin glorious fantasies that our bull pen really won't be that horrible, our starting pitchers will all be the second coming of
Cy Young
, Miguel Cabrera
will stay sober
,
Johnny Damon
's noodle-arm in the outfield won't cost us games, and
Austin Jackson
will hit like
Derek Jeter
- and play like
Torii Hunter
in center field (My Man:
"Way to not put any pressure on the kid Wendy."
::snort::
)
Because today is Opening Day.
The one day a year where I allow myself to believe that anything is possible, and all of it will be good.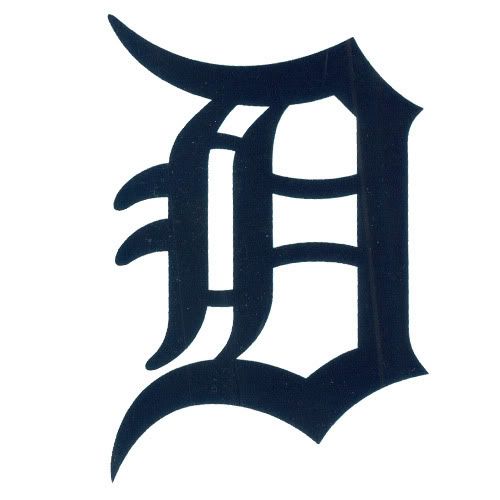 Today is the day where I firmly believe the Tigers will run away with the division, crush the Yankees in the Playoffs, make it all the way to the World Series, and run the table for a sweep.
This is the day where it's possible.
This is the day where I allow myself to think it could
actually
happen. This is the day where I open my front door while brandishing a shotgun, greet reality standing on my porch, and tell her to take a hike, because what she's selling, I ain't buying.
I'll get back to the Real World tomorrow. Today is my day to dream.
Play ball!