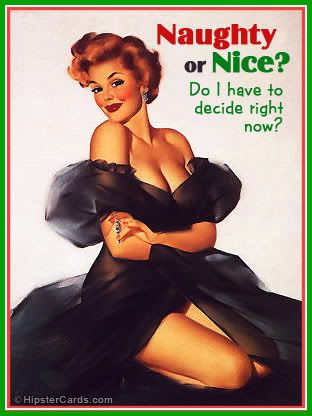 I've been a pretty terrible blogger of late, and I'm popping in just in time to say - I leaving for my annual trek back home to Michigan tomorrow morning. My plane lands around 6PM, which means by about 7PM I'll probably be whining about how cold I am.
Five years of living in So. Cal. means I'm completely incapable of dealing with real weather anymore. And really, if I'm honest - it didn't take all five of those years. I pretty much turned wuss after year one.
Hopefully that real weather will cooperate long enough for me to go out and have some fun while I'm home visiting the family. Friends to see, bars to hop, shopping to do, the usual revelry.
I'm going to try to keep up with my blogging while I'm home, especially since I'm grossly overdue with a book review. I also hope to keep up with my Google Reader. Now as for commenting, kerfuffles and on-going discussions? Yeah, forget about it. I just don't see it happening. But it's the holidays right? Surely the kerfuffles will take a vacation. Won't they?
See ya when I hit the snow.