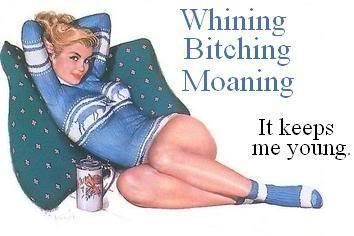 I am so insanely backed up on my reading right now it's not even funny. I literally need to lock the door, unplug all major electronics and do nothing but read for two solid weeks in order to catch up.
But what with My Man, baseball....oh and
my job
(minor detail that) - that's not about to happen. Sigh. Why? Why God am I such a slow reader? It's punishment for something I did in a past life isn't it?
Anywho, I finished seven reads in July. Pretty decent considering I lost an entire week thanks to
RWA
. Here's how it all breaks down:
Passionate
by
Anthea Lawson
- Historical Romance, Victorian England, North Africa,
My Grade = B-
- Heroine whose mama is forcing her into marriage has one last adventure in Africa with her uncle's family and meets the hero, a man with few prospects who is on a treasure hunt. Good scenery, good characters, but pacing a little slow in the beginning. A second half book for me.
Full Review
.
Afternoon Delight
by
Kayla Perrin
- Erotica, Spice Briefs, Short Story,
My Grade = B
- Hero and heroine burn up the sheets at an "adults only" resort in Cancun. Great bit of feminist erotica (it's all about
her
pleasure), although the story requires the reader to let go of reality. Frankly the resort sounded like a lawsuit waiting to happen to me. Still, it's good, escapist fun.
TGTBTU Review
.
A Night For Her Pleasure
by
Terri Brisbin
- Medieval Romance, Harlequin Historical Undone, Short Story,
My Grade = C+
- A story that requires the reader to be tolerant of virginal heroines. In other words? Not for Wendy.
Heh
. The minute the heroine started to refer to the hero's naughty bits as "privy parts" it was pretty much downhill for me.
TGTBTU Review
.
Hard to Resist
by
Samantha Hunter
- Contemporary Romance, Harlequin Blaze,
My Grade = D+
- Inconsistent characters make my head hurt. Photographer heroine's ex is sitting in jail because he beat the shit out of her, she's jumpier than a jack-rabbit, yet she recovers in record time when she meets the hero. So much so that
she
makes the first move on
him
, and she lets him
photograph
her
naked
while she's um....
pleasuring
herself. All you abuse victims out there? You don't need therapy. All you need is a hunky Texas Ranger willing to give you mind-altering orgasms. You'll be all better in no time! ::headdesk::
Full TGTBTU Review Forthcoming
.
No Longer Forbidden
by
Portia Da Costa
- Erotic Romance, Spice Briefs, Short Story,
My Grade = C+
- Textbook Da Costa. Great first-person narration. Hot, sweaty, vanilla sex (nothing off the wall
weird
), but the premise just didn't work for me. Heroine is one of teacher hero's former students.
TGTBTU Review
.
Mountain Wild
by
Stacey Kayne
- Historical Western Romance, Harlequin Historical,
My Grade = B-
- A wonderful, self-sufficient western heroine and a hero that I seriously wanted to lick from head to toe. Plenty of external conflict thanks to the range war the hero finds himself embroiled in. Unfortunately the one dimensional villain bumped my grade down a tinch. Still, a solid western read.
TGTBTU Review
.
His L.A. Cinderella
by
Trish Wylie
- Contemporary Romance, Harlequin Romance,
My Grade = C+
- Great premise, and one that I was pleasantly surprised to find in the sweet, fairy-tale oriented Harlequin Romance line. Hero and heroine are former screen writing partners. Lots of lively banter. That said? I
desperately
wanted more of the hero's point of view.
Full TGTBTU Review Forthcoming.