One of the sucky things about living 3000 miles away from most of my family is that I don't get to spend any real quality time with my niece (The Fairy Princess) and my nephew (The Flash). The little wieners sure do grow up fast, and it's more than a little depressing that I only see them live and in person once a year. Seems like only yesterday that I was getting ready for
RWA
in Denver (for the record, that was 2002) and the Big Sis and Comic Book Guy brother-in-law were bringing her home from China. Now she's 7, and on her last birthday I was told to
"Get her a gift certificate to Barnes and Noble. She loves to pick out her own books."
The Big Sis occasional sends me cutesy stuff the kids do in school, and the latest arrival appeared last week. The Fairy Princess did this in school. They're currently learning about the concept of "big" numbers, and right now they're talking about "100." The teacher asked them what they would do with a $100, and here's what the smart girl wrote/drew: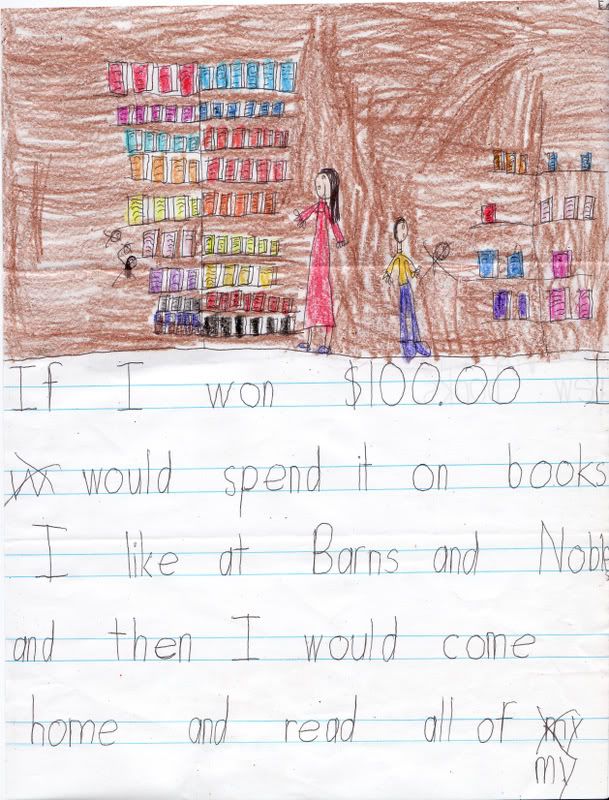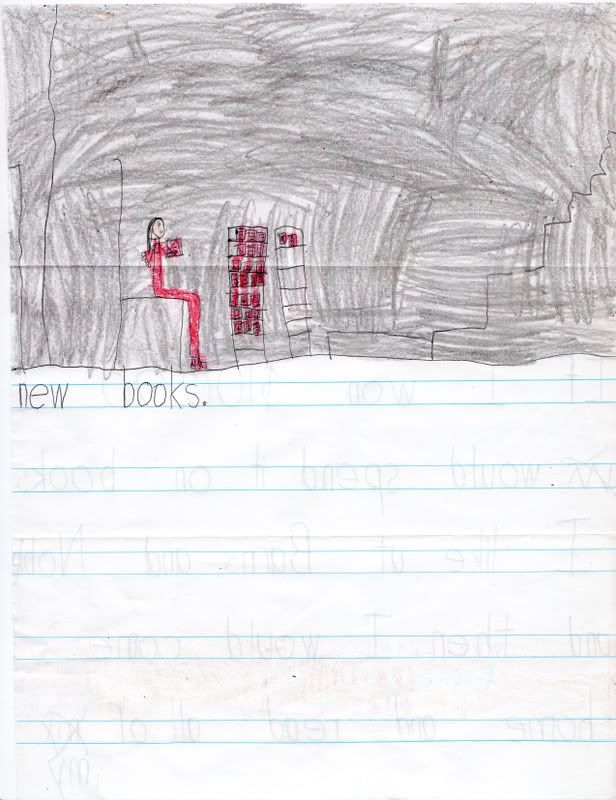 Click on the images to make them larger
Here's
exactly
what it says:
If I won $100.00 I would spend it on books I like at Barns and Noble and then I would come home and read all of my new books.
Sigh
, it's enough to bring a tear to your eye isn't it? Just like her Auntie Wendy. She likes to spend money on books and favors run-on sentences. Bless that child's heart. I couldn't be more proud.