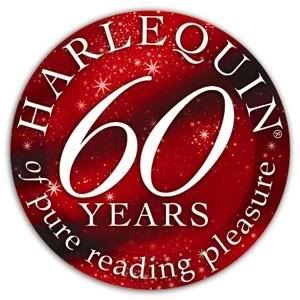 If you've been reading this blog for any stretch of time you know two things. 1) Wendy loves westerns and 2) Wendy loves Harlequins. Oh, how I
lurve
me some Harlequins. And what is better than Harlequins you might ask? Well, how about
free
Harlequins? Yes,
free
books! Seriously, could my life get any better?
OK, one of those ubiquitous Greek tycoons could finally show up at my front door. But for now, free books will do.
In honor of their 60th anniversary, Harlequin is offering up 16
free
(yes,
free
!) ebooks. There's a wide selection and a variety of formats to choose from. Seriously y'all -
head on over there now
and
download every single one
. Heck, I'm going to! At the bargain price of
free
, I'm using this as an opportunity to try new authors and sub genres.
Here are the list of titles available for download:
Baby Bonanza by Maureen Child (Silhouette Desire)
Slow Hands by Leslie Kelly (Harlequin Blaze)
Price of Passion by Susan Napier (Harlequin Presents)
Irresistible Forces by Brenda Jackson (Kimani)
Hide In Plain Sight by Marta Perry (Love Inspired Suspense)
Crime Scene at Cardwell Ranch by B.J. Daniels (Harlequin Intrigue)
Kiss Me Deadly by Michelle Hauf (Silhouette Nocturne)
Stranded With a Spy by Merline Lovelace (Silhouette Romantic Suspense)
Once A Cowboy by Linda Warren (Harlequin American)
Dancing In The Moonlight by Raeanne Thayne (Silhouette Special Edition)
Snowbound by Janice Kay Johnson (Harlequin SuperRomance) Super Librarian Review

The Bride's Baby by Liz Fielding (Harlequin Romance)
A Very Special Delivery by Linda Goodnight (Love Inspired)
Speed Dating by Nancy Warren (NASCAR)
His Lady Mistress by Elizabeth Rolls (Harlequin Historical)
Homespun Bride by Jillian Hart (Love Inspired Historical)
One more time - you can
download your free books here
.
Free, free, free!