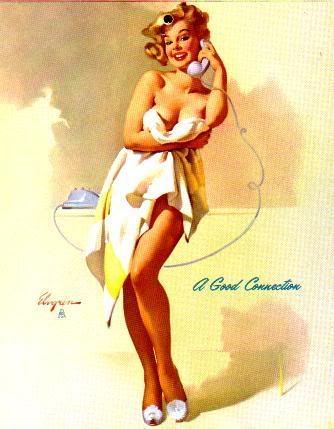 To explain this conversation, it should be noted that I work on a flex schedule, so I'm at home today (still in my jammies).
My Man:
So, what do you have planned for today.
Me:
The usual. Laundry and cleaning the bathroom. But I'm not going
anywhere
. It's chores and watching Law & Order reruns.
My Man:
Of course!
Me:
Remember I'm going out tomorrow with the girls (some of the So. Cal. bloggers are hooking up at a nearby Borders).
My Man:
Oh yeah, that's right. You'll have fun at the strip club.
Me:
No, we're going to the bookstore.
My Man:
You can't fool me. I know what "books" is really code for.
Well gee, our secret is out girls! So have you all been saving up your dollar bills?
Tee Hee
.