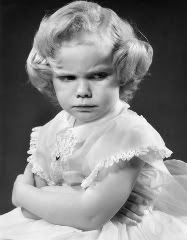 Regular readers here at the Bat Cave can breathe a heavy sigh of relief because baseball's regular season is now officially over.
Well,
almost
.
In what is surely a result of the gods laughing and pointing at me, my worthless, craptastic,
Detroit Tigers
(you know, the team that 99.9% of the commentators were telling me would win the World Series this year) is officially in the basement of the American League Central division.
We're not even at .500 for cripes sake.
But wait, we're not done yet. Because the
Minnesota Twins
have dinked around the last couple of weeks, Detroit has to make up a game with the
Chicago White Sox
to determine who wins the division. Tigers win, Twins win the division. Tigers preform to my expectations and suck balls?
The White Sox win the division.
See editorial note at end of post.
And trust me folks, nobody except dirty Chicago White Sox fans want to see
that
happen.
Know how much I loathe the Yankees? Yeah, I hate the White Sox
more
. Yeah, I know. I didn't think it was possible either.
I can't believe it's come to this. Me hoping my crappy ass team holds it together so the Twins (who I actually kind of like despite the division rivals thing) can win the division, go to the playoffs, and very likely get knocked out in the first round.
Seriously, there's some kind of irony here, I'm just too lazy and frustrated to go looking for it.
So while I'm at work tomorrow, I'll be following the game online (day game, wouldn't ya know it?), and waiting to see how it all shakes down for the Tigers in the off-season. Hey, we already beat the Christmas rush and
fired two
of our coaches.
But I need to suck it up (and break out my set of Chicago White Sox team voodoo dolls), because after all, there is no crying in baseball. Plus hope springs eternal and all that.
Edited:
Little Miss Crabby Pants got ahead of herself in her rabid rant and
Nonnie
corrected her in the comments. If the Tigers suck eggs tomorrow and the White Sox win
::shudder::
, they then have to
play a tie-breaker
with the Twins on Tuesday to decide the division. If the Tigers pull a miracle out of their butts, the division goes to the Twins and my faith in humanity is restored.