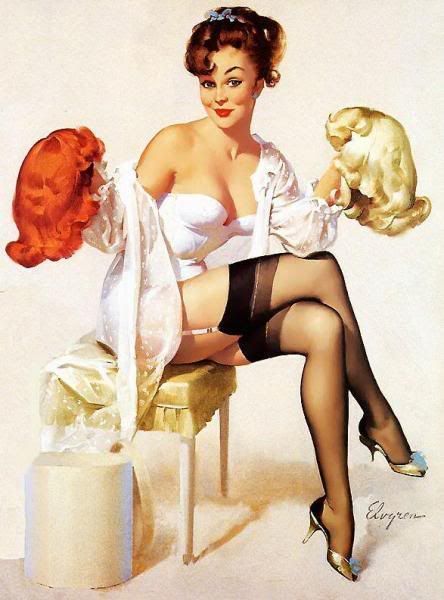 The guys who work in the warehouse at my office must be backed-up, because guess what landed on my desk this morning? Yep,
another package
from
Sandra Brown
! Seriously, if you're a librarian who works at a library with
any sort
of foreign language collection you need to get yourself on
that RWA list
. Brown hasn't been the only author to shower me with freebies, and I've done particularly well in the Spanish and Japanese language departments.
In other news, I failed to mention that I got my
RWA books cataloged
. That's right slackers - I got my books unpacked, cataloged and on my book shelf all while I was dying from
The RWA Plague
(news on that front: I'm basically "all better"). Go Team Wendy!
Of course, just because I have new and shiny to distract me, doesn't mean I don't want
more
. Just in time to make me feel guilty about the obscene amount of books I own,
eHarlequin
is having a
Buy One, Get One Free
sale. That's right kiddies. For every book you buy, you get another book (of equal or lesser value)
for free
! Sweet baby Jesus. Why must they tempt me so? But you gotta hurry, because Harlequin has decided it only wants to lose it's mind until
Thursday, August 14
. You have no idea how desperately I want to place an order as I'm typing this - but I shall persevere! I shall not succumb!
Well....
At least until I get home. The flash drive that houses my Book Buying Wish List is currently sitting in my home office.
Way to go Wendy. You managed to resist for all of 5 minutes. A new personal best! WooHoo!