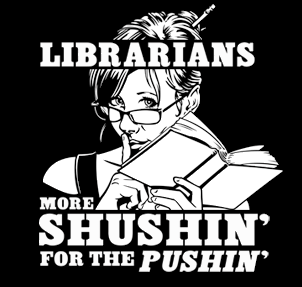 How awesome is
this
T-shirt? Even more awesome? I got the link to this blog fodder from one of my exes. Every girl should have at least one ex with a sense of humor.
In other news, I have
another review
posted over at
The Good The Bad The Unread
. I cannot recommend
The Man Behind The Cop
by Janice Kay Johnson more. You fans of emotional category romances really need to add this one to your shopping list. It just about damn near ripped my heart out. Go forth and read!