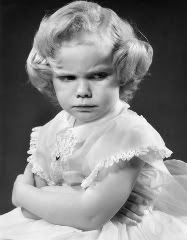 I'm sick. Again.
One month
after the last time I had this stomach virus from Hell. How did this happen? Has it been incubating in the office and I was just lucky enough to get it
again
? Was it from eating seafood for dinner last night? From watching my
Detroit Tigers
try to play the game of baseball?
My body is betraying me. It wants everything out of my system, and it's using every avenue available to it. Never mind there is now officially nothing left in my stomach.
I want to die. Someone please kill me. Whine, whine, whine.